How to back a project?
1. Choose a project
Visit the academist project website (https://academist-cf.com), and you can browse all current projects.
Choose the project you are interested in.
2. Select a reward
In the project page, there are mainly three parts: about research, project timeline, and list of rewards.
First, you can enjoy reading the research part!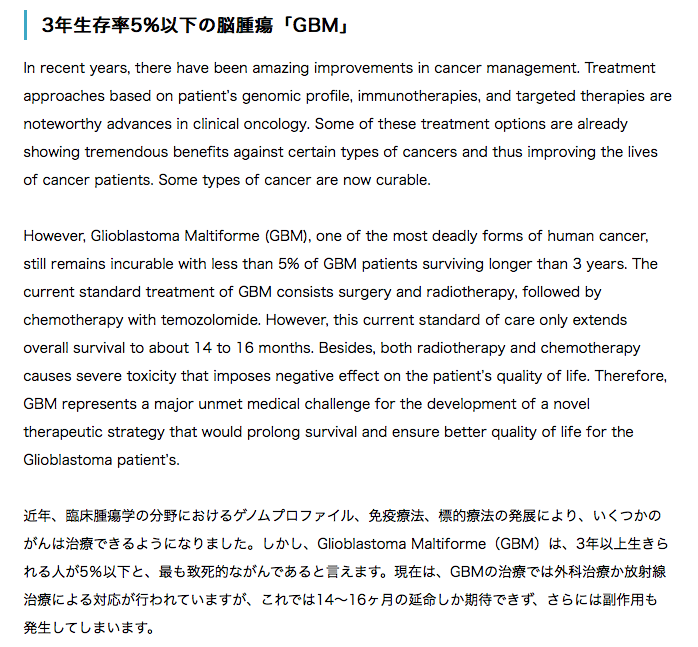 Second, you should select a reward.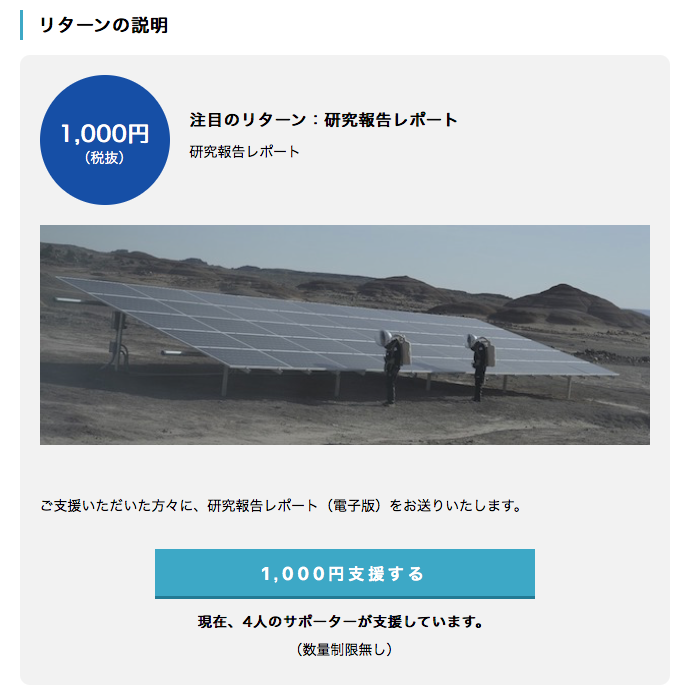 Finally, click the corresponding "back this project".
3. Proceed with the payment
STEP1.
Make sure that the reward you selected is marked correctly.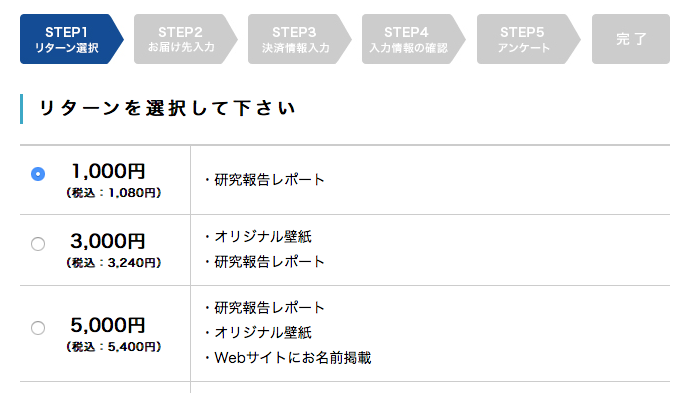 To make an additional back, you can put the price in JPY below the list of rewards.

----- T-shirt, mug cup…
At the end of this page, write a message to the challenger. This is put on the project web page. Both English and Japanese are fine !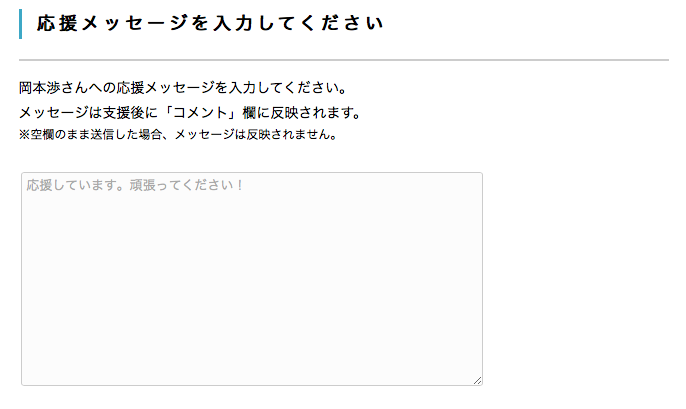 Please agree to the Terms of Service and the Guideline before signing up. We are really sorry but we have those only in Japanese. It is recommended to make a use of a translate tool. Click the next button.
STEP2.
Input each item. When you selected the reward including a good, it will be delivered to this address.
Please note that we can send a good only for the address in Japan.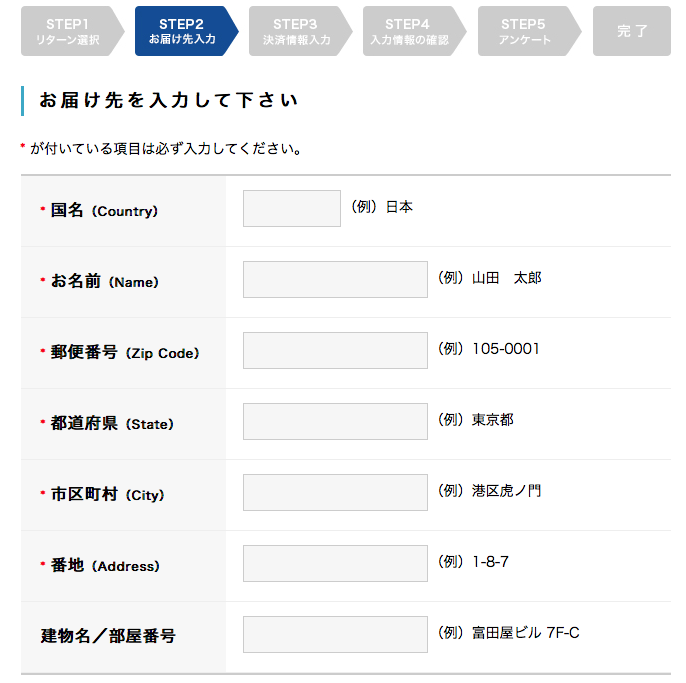 Click the next button.
STEP3.
Input the credit card information: card number, expired(month/year), CVC number, name. Visa or MasterCard is available.

Click the next button.
STEP4.
Check the information.
The payment is settled only when the project reach its goal by the deadline. If it doesn't reach the goal, then none of the backers are charged.
Click the button to confirm. You cannot cancel your back after this page.
STEP5.
The advance reservation has been completed.
Please fill in the questionnaire (optional).
Click the button to submit the answer.

Thank you so much for backing the project!